How to turn chaos and change into POWER.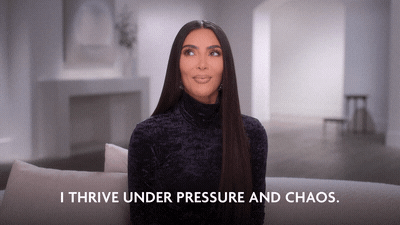 Greetings Diamond Girls,
I have two exciting details to share with you!
1. On 4/7/23 – I'll be hosting LIVE Q&A in my private group, iHeartLoveAcademy.
If you don't know about my private group, it's a supportive community where I host monthly classes, answer posts, participate in chat, and offer replays of ALL my workshops…and those of guest coaches and moderators too! It's more than 300 hours of content!
You can also get 24/7 support any time you need it, from myself and my amazing coaches! Learn more here: iHeartoveAcademy. Free Trial Included!
2. Have you checked out my podcast?
This Podcast is For Women is ranked in the TOP 10 for "relationship advice" on all major platforms, such as SPOTIFY and APPLE.
This past week was Coaches' Chat, where my friend Helena Hart and I discuss what's going on in our worlds – and this past month was about CHAOS.
Let me make this very clear: I love my times of peace where life is slow, predictable and safe. Yet when I really examine where I've made leaps and bounds in life, it was during chaotic times!
This past month we were both experiencing different type of chaos. Helena is suffering from sudden bouts of lightheartedness and fainting. I was dealing with mysterious bug bites that kept multiplying. Both of our problems are mysterious and kept us from living our usual predictable lives.
---
I hope you can attend my class this week and learn more about my private Feminine Energy Community, iHeartLoveAcademy!
---
---
See you soon,

P.S. Would you like to coach 1:1 with me privately or in a group setting? Learn more HERE.