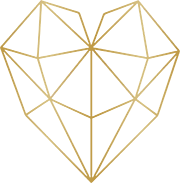 Build a Solid
Foundation
Awaken your natural feminine energy and build the supportive & loving relationship you desire.
Programs – Where do I start?
Every stage of a relationship takes work. My programs show you the path to true love. Whether you are newly dating, in a committed relationship or feeling challenged in your marriage, each program opens you to the warm & alluring therapy of feminine energy. Create meaningful conversations, connect to his heart and create the space and softness for a man to pursue & claim you.
Complete Collection
GET ALL 8 Programs for 50% off!
Complete Everheart Program Collection + VIP Library: $388.99 reg
NOW ONLY $197
(Total value with library: $680)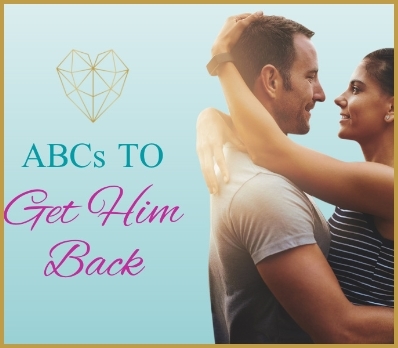 ABCs to Get Him Back
500 Ways to Talk to a Man
3 FEMM Programs: Dating, Relationships & Diamond
Complete Unzipped Collection
New Man Manifesto
The Complete Everheart Collection allows you membership and lifetime access to ALL 8 Programs for one LOW PRICE. You save over 50%!
Worry not, you'll get VIP Library access, "500 Ways" ebook and the 2-Day video classes, PLUS all the classes and bonuses she offers in each individual program.
To learn more about each program, scroll and click below.
500 Ways to
Talk to a Man
$42.99
"500 Ways" is a prerequisite to my Feminine Energy methods. It's the perfect first step in getting your man to really listen and hear your heart, so he feels inspired to claim and love you like never before.
PROGRAM Includes:
"500 WAYS" CAN BE SAVED ON YOUR PHONE, COMPUTER OR TABLET FOR EASY READING ANYTIME.

INCLUDED: a 2-DAY 'TALK TO A MAN 101' VIDEO COURSE.

GO DEEPER INTO SCRIPTING, FINDING YOUR FEMININE VOICE

, learning body postures and techniques that create a warm & confident approach with men.

RECEIVE HANDS-ON GUIDANCE

with scripting and talking to men in real life situations with the Recorded Video Classes & eBook Bundle.
ABC's (or Absolute Best Chances) is a proven program. I have hundreds of testimonials about it's effectiveness.
The ABCs works because it REBUILDS you and the relationship to the man, (and all men.) Whether you want to repair DISTANCE, or you desire a specific man back or want to attract a new man, the POWERFUL work in the ABCs begins with YOU.
PROGRAM Includes:
6 CLASSES with exact details on How to Get Him Back including my noted Hail Mary Pass. Connect with women in class who have similar struggles and issues as you. Each recorded class has LIVE Q&A with women struggling with the same issues as you.
GET HIM BACK ROADMAP: a week by week guide and game plan.
FULL VIP LIBRARY: contains 20+ e-books, info-graphics, plus 100+ Places to Meet Men.

AND MORE

includes a NEW YOU Meditation that helps you reconnect with your man and yourself.

+2 BONUS VIDEOS

including a bonus Get Him Back Interview with Rori Raye & How to Boost Your Erotic Sexy Vibe.
FEMM
for
Dating, Relationships, and the Diamond Girl
FEMM TOOLS is a way to connect your powerful dynamite self with a Feminine Energy Mindset Method.
You have three FEMM programs to choose from, all include the VIP LIBRARY.
---
FEMM Marriage & Relationship Course is the perfect opportunity to give your relationship the feminine CHARGE you've been longing for. Click here to learn more. Only $17
FEMM Tools for Dating takes the guesswork out of dating. Date like a Goddess! Get an exact roadmap leading from dating profile and first hello to being happily committed & beyond. Click here to learn more. Only $27
FEMM Diamond is for Advanced Feminine Energy Learning. You get 5-days of recorded classes that deepen your feminine energy connection with yourself and the man in your life. Contains Pandemic Dating Help and a DEEP DIVE into FEMM philosophy. (I suggest "500 Ways" ebook or at least one other program before embarking on FEMM Diamond.) Click here to learn more. Only $47
---
KEEP ATTRACTION FLOWING

and fall in love all over again.

DISCOVER YOUR DEEPEST DESIRE

& longing for your relationship.

HIT THE RESET BUTTON

on boundaries & attraction.

END NON-PRODUCTIVE COMMUNICATION

, jabs and bickering.

AND SO MUCH MORE!
PROGRAM Includes:
CHOOSE FROM THREE FEMM COURSES

and awaken your inner girl, empower yourself as a confident woman and know your boundaries.

+FULL VIP LIBRARY ACCESS of 20+ items, INDIVIDUAL PROGRAM BONUSES

and advanced copy of "Diamond Girl Guide. with FEMM DIAMOND."
New Man
Manifesto
12-WEEK INTENSIVE COURSE
$79
MANIFEST the MAN you love NOW
PROGRAM Includes:
12 WEEKS OF CLASSES

previously recorded in audio format. Learn how to call forth your desired man while implementing feminine energy tools and manifesting mindset.

CLASS INCLUDES Q&A

, demos and a full VIP Library + manifesting worksheets to get your intentions focused and aligned with the man & relationship you are seeking.

HOMEWORK ASSIGNMENTS

to get you focused and on track toward your Forever Guy.

+FULL VIP LIBRARY ACCESS & INDIVIDUAL PROGRAM BONUSES

.
Complete
Unzipped
Collection
$97
Unzip your heart and open yourself to possibilities
PROGRAM Includes:
EVERYTHING YOU NEED TO TRANSFORM YOUR LOVE LIFE WITH TWO EXTENSIVE PROGRAMS

. Whether you are starting over, just dating or recently heartbroken, the Complete Unzipped collection with Adrienne Everheart & Helena Hart will get you on the path marked 'true love.'

7 RECORDED CLASSES VIDEOS & AUDIO

where you're taught all the Steps and Processes of creating a NATURAL, HEALTHY, & RELAXING LOVE.

FULL LIBRARY OF BONUS MATERIALS

where you get both Heartbroken to Happily Ever After and Find & Keep the One in our Unzipped Collection.
All purchases are non-refundable.