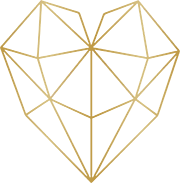 Bring Love & Trust to your relationships
Let New Man Manifesto Call Forth Your Heart's Desires.
call forth your dream realtionship
I can't wait to show you how to call forth the man you love, or have him fall in love with you again.
Let me tell you why this program works… or see for yourself here.
I've been studying and practicing Law of Attraction techniques and principals since childhood.
I was so very lucky to have my beloved Grandma Doris introduce me to the power of intention, thought & desires. She was an amazing woman who knew the advantages of intentional thought.
Long before 'The Secret' hit bookstores and became a film, as a young teenager, I scoured the library and immersed myself in teachers who knew the power of the mind. The more I studied, the more teachers I attracted, and my humble life that once lacked potential, unfolded magically.
"Your words and thoughts are like seeds. Pay attention to the seeds you sow.
GOOD or BAD, you'll create something."

My Grandma Doris
I have accomplished so much in my life by practicing intentional thought for my conscious and subconscious mind. From overcoming a childhood of abuse and discouragement, to illness and defeat.
I learned how to heal my body, attract dream jobs and influential people, and went on to be the first person in my family to earn an advanced degree. I also knew how to make money fly to me, and eventually I focused my intentions on having the ultimate prosperity, a loving partner.
Law of Attraction (LOA) can help you in your relationships with men and, truly, everyone!
I have applied these principles to my life and turned my heartbreak and dating experiences into 'New Man Manifesto,' a proven program that aligns you with the man you're meant to be with, or pulls the man you desire back to you.
This program truly works – and is a balance of feminine energy skills with advanced law of attraction principles. You can now experience the entire NMM course and learn and study at your own pace.
How New Man Manifesto Was Created
My personal experience with divorce and heartbreak is why I became a Certified Love & Relationship Coach. I felt I was an 'amazing catch.' I had a great career. I felt beautiful. I had love in my heart. Yet despite these great qualities, my love life and heart hit rock bottom several times over. My days were filled with tears and pain. My nights felt hopeless and lonely.
The only thing that was really working in my life was my career… Yet eventually heartbreak took such a hold on me, I lost my job… and due to all the stress, I developed a rare health condition to boot.
Perhaps you can understand? Or you've felt similar?
Now is the time to turn your life and LOVE LIFE around for good.
With my NMM course, you'll get 12 recorded classes from Winter & Spring, Weekly Homework Handouts that get you MANIFESTING FAST (+journal exercises), Guides, PDFs, and access to my VIP Library!
---
NMM is sent directly to your inbox – so you can learn and study at your own pace – all for only $129.
The PROCESS BEHIND NEW MAN MANIFESTO…
I have successfully helped thousands of women re-claim lost love and attract the man they are meant to be with. The process I created is lovingly called: NEW MAN MANIFESTO. Because You Can MANIFEST the MAN you love NOW. The man you desire who isn't showing up and has not claimed you can be transported into the desired partnership you are yearning for. OR, You WILL Call Forth the MAN you are MEANT to be with.
You may find the man you desire simply finds his way back to you and the two of you pick right back up, better than before. You may attract a new man that meets your desires and needs in an unexpected way. Whether you want your current man, a man from your past or a new man, WHO you CHOOSE is always Your Choice.
I'm now happily married to the man who walked away from me, and I can show you how to attract the man you desire, or call forth the loving relationship and man you are meant to be with.
Have you ever wondered, "What's the 'solution' to being single?" Or if you're already in a relationship, "What's the secret to making Us Work — like we once did?" Or, "How can I re-attract the man I desire and build a loving, long-lasting partnership?"
Why is it so many couples make it look easy, yet an attractive, successful and amazing woman like yourself is single or unmarried… for Years!?
You may be feeling unloved, unwanted, misunderstood and abandoned.
Complete Collection
GET ALL 8 Programs for 50% off!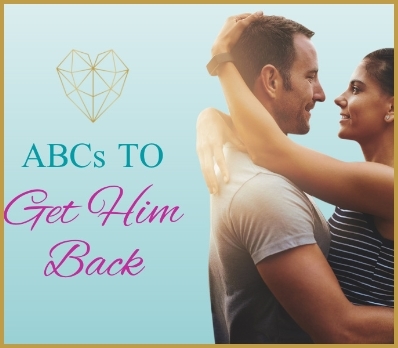 ABCs to Get Him Back
500 Ways to Talk to a Man
3 FEMM Programs: Dating, Relationships & Diamond
Complete Unzipped Collection
New Man Manifesto
Complete Everheart Program Collection + VIP Library: $529.99 reg
NOW ONLY $247
(Total value with library: $1380)
The Complete Everheart Collection allows you membership and lifetime access to ALL 8 Programs for one LOW PRICE. You save over 50%!
Worry not, you'll get VIP Library access, "500 Ways" ebook and the 2-Day video classes, PLUS all the classes and bonuses she offers in each individual program.
To learn more about each program, scroll and click below.
How You Can Turn Things Around…
I'd like to openly chat about your love life – or more specifically the Absence of a Loving Relationship and How YOU CAN Turn it Around. If you're READY to make AMAZING CHANGES in your LIFE & LOVE LIFE, know this…
I've been right where you are now. I made crappy relationship choices, I gave too much of myself and got less in return. I fell in love with men who could not and would not Meet My Basic Needs. I craved the man who desired me the least! It's no wonder I made no progress. The Universe was simply giving me what I wanted.
When I was originally married to Husband #1, I was unhappy. I read countless relationship books. My husband and I sought advice from 7+ Professionals. Our marriage did not have to end — if I only knew then what I know now. You don't have to make the same mistakes I did. You can turn this around TODAY, right now.
I was chasing after love and even when I got the guy, I wasn't REALLY happy at all. Because I always wanted more, and the man just could not keep up. The man always had some excuse as to WHY he could not give or be the man I wanted. "I can't make you happy." OR "You deserve someone better, someone who can give you what you want."
EVER HEARD THESE RESPONSES FROM MEN? You don't have to struggle. You can learn all the tools, secrets and techniques I've created in NEW MAN MANIFESTO.
---
You'll receive 12 weeks of class and loads of bonus materials. This includes manifesting homework, PDF's, guides, guest speakers, class materials and much more. All for only $129.
You May Be Living Deep in 'Old' Beliefs…
Did you ever consider that your past relationships, or even the man you have in your life now could be holding you back from finding the long-lasting love you desire?
Because the very man you are chasing and wanting to claim you is the "messenger" that is holding your heart back.
But before you quit him, give up on love or walk away….
There is Something You Can Learn From the Man in Front of You Right Now — And it Leads to the Loving Long-Lasting Relationship you Crave.
You Are Meant to be Loved and Adored
You are worthy of love.
You are allowed to have MANY men pursuing you at once.
You are free to choose the man you desire.
You are loved.
You Can Have the Relationship You've Longed For
That may mean marriage, or a private ceremony. A beautiful life that you share with a loving man you connect with. Waking up with him sleeping next to you… or perhaps he's in the kitchen brewing your favorite tea or coffee. The possibilities are exciting and unlimited!
I created my program, NEW MAN MANIFESTO, so Love can be Yours. Whether you are Single or Attached.
In this class you will:
Get you & your home man-ready
Get specific about the man and relationship you desire
SET a date for when he will arrive.
And so much more!
---
Classes are recorded, with live Q&A, Demos and more.
12-Weeks of class so You learn all the tools & secrets.
Class time is tailored to your needs – listen when it's best for you.
Homework assignments that actually get you manifesting QUICKLY!
You are Loved and Deserving of the Love You Crave.
XOXO,
P.S. It can feel challenging investing in yourself in this new way… we've become used to shoes, food, or trips to heal us. The work we will do together won't ever go out of style, or become obsolete. Instead, you will build upon it for a lifetime, making your relationship a deep emotional connection that cannot be broken. You'll eagerly share your knowledge with girlfriends, daughters, and even Mom. This work goes DEEP and is a LIFETIME investment, Just For You.
---
The 12-Week Class, Materials, Email Support, and Recordings would cost you more than
$4250 in private coaching. This amazing program is only $99
Here's What the New Man Manifesto Looks Like…
We're going to get you & your home man-ready, get specific about the man and relationship you desire, and SET a date for when he will arrive.
You'll receive 20+ hours of audio classes to guide you through the following:
Release old patterns of thinking about men and relationships
Find your Diamond Girl within – what makes you shine
A Circular Dating Spreadsheet – so you can find what works (and what doesn't)
A Customized Daily Mantra that guides your man towards you. This one step alone works amazingly well!
Grow and Heal with "your sisters." Learn from other women in the class who participated in live q&a. You'll be surprised how their story will be so similar to your personal story.
New Man Manifesto is a 12-Week Intensive
You will map out and hone in on your Forever Man and create a plan that leads him to you.
Discover the most feminine & feeling version of you…
Cultivate how you're going to show up in the dating world, in person, your dating profile and your online photos.
Find out what a loving relationship looks and feels like to you, now and into the future.
Practice 'tools' for weekly dates, scripting, flirting and more!
Whether it's the man in front of you or the man in line at Starbucks — each week you focus on specific tools that Draw Men Closer and allow you to PRACTICE.
Go deeper into scripting for: when he talks about his ex, when to have sex, if he triggers you, if you're bored, if he's unattractive, if you're falling for him FAST or if you miss YOUR EX…
Practice moving away from perfection and how to experiment with dating a man that is completely different than what you're looking for. This is a fun and eye-opening experiment!
You will become irresistible to any man – by finding your feminine voice, stepping away from the familiar, and challenging your boy energy to boost your girl essence.
Discover your Inner Saboteur and the Over-Functioning Voice that rules So Many Women!
Find out who you are and who you desire.
Here's What You Will Receive
12 Classes – class lasts an hour or longer.
Manifesting Homework to get you focused and on track toward your Forever Guy.
Plus a VIP Library full of items to help you on your journey into manifesting with your powerful feminine energy.
---
This is far less than what I typically charge for private coaching and you can learn at your own relaxed pace from the comfort of your own home.
Much Love, and I'm SO EXCITED to see how your love life unfolds!
XOXO,
please note: All digital downloads are non-refundable.