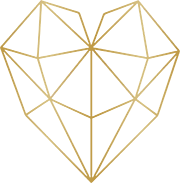 Unzip Your Heart
Have you finally met a quality man, yet…
Despite having great dates, sex and companionship he communicates sparsely?
You text or call him yet he remains unresponsive?
Other men do not compare to this one particular man?
Or perhaps you go on date after date, never connecting with an ideal man?
Or perhaps you have given up on Traditional Dating altogether.
---
We are so excited to offer you two outstanding courses, with 7 recorded video classes, bountiful VIP Library and so much more!
---
You can gain the insight and wisdom of TWO Certified Master Coaches, Adrienne Everheart & Helena Hart, from the comfort of your home, at your own pace for a fraction of the cost of one private session.
Helena and Adrienne know heartbreak and rebuilding one's love life VERY WELL. They understand the difficulties involved in dating and building a lasting connection with a QUALITY man.
WE WANT WOMEN EVERYWHERE TO FIND LOVE, AND NO LONGER FEEL STUCK, HOPELESS AND STRESSED.
Get Two Heart & Mind-Opening Programs for only $97.
Includes VIDEO, AUDIO and VIP LIBRARY ACCESS.
In TWO amazing programs, you're taught all the Steps and
Processes of creating a NATURAL, HEALTHY, & RELAXING LOVE.
---
With this 7 video course you'll learn how to:
---
Reverse heartbreak,
Keep a man chasing & pursuing you,
Attract the man you desire,
Build a quality partnership,
Call forth the man you're meant to be with & learn why traditional dating no longer works
How you can date in a new way, one that inspires commitment and an unbreakable bond.
Get BOTH of these heart & mind-opening Programs for only $97.
Includes VIDEO, AUDIO and VIP LIBRARY ACCESS.
About "From Heartbroken to Happily Ever After"
Fast Track Your Dating & Relationship Life
If you are suffering with shattering heartbreak, trying to move on, or perhaps you want to try again with your man, HB2HEA guides you along the way. Transform your heartbreak and ready yourself for the real Happily Ever After. It's closer than you can imagine and we can't wait to tell you how!
---
Heartbreak to Happily Ever After is a 3-Day is a 3-Day Intensive with Certified Master Coaches & Instructors Adrienne Everheart & Helena Hart.
Available in Audio and Video formats.
---
---
I can't wait to share all of my knowledge and expertise with you all!
I remember thinking WTF is wrong with me? I was attractive, smart and had lots of love in my heart, yet I could not keep a man. I was divorced and onto boyfriend #2 who had just walked out on me — I was devastated. I felt shaky and lacked confidence in dating. I just wanted my man BACK!
I can't wait to share with you EXACTLY HOW TO GET HIM BACK. Heartbreak to Happily ever after is a great addition to the ABCs to Get Him Back program as well! I can't wait to share all of my and Helena's tools and secrets to rebuilding lost love and growing anew.
xoxox,
---
---
Many years ago, I was able to completely turn my own love around.
Before this, I was investing all of my time and energy into one man after another – in what always turned out to be one dead-end relationship after another.
Once I started using the same tools I'll be teaching you, I was able to go from feeling anxious and insecure in relationships – and totally hopeless when it came to love – to feeling completely relaxed, confident, and secure. I was surprised to find that I simply became bored with the men who couldn't step up and "do the job" of relationship – the very same men I'd been pining after before!
I look forward to sharing methods that get you long lasting results with our Unzipped programs.
Love,
Helena Hart, MA
Get Two Heart & Mind-opening Programs for only $97.
Includes VIDEO, AUDIO and VIP LIBRARY ACCESS.
Unzipped Complete Collection
The VIP Library is included. Have Lifetime Access to 19+ ebooks & more.
Get "Heartbroken to Happily Ever After" and "Find and Keep the One" all for $97.
Includes VIDEO, AUDIO and VIP LIBRARY ACCESS.
Complete Collection
GET ALL 8 Programs for 50% off!
Complete Everheart Program Collection + VIP Library: $529.99 reg
NOW ONLY $199
(Total value with library: $1380)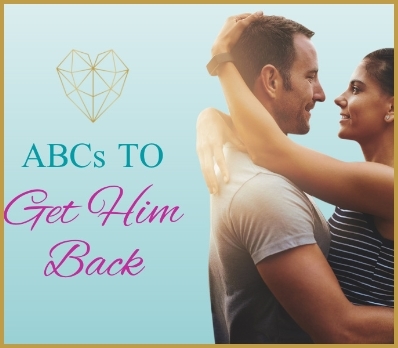 ABCs to Get Him Back
500 Ways to Talk to a Man
3 FEMM Programs: Dating, Relationships & Diamond
Complete Unzipped Collection
New Man Manifesto
Coach Adrienne Everheart
Coach Helena Hart
Two Proven Coaches
Adrienne & Helena are both Master Coach Instructors with a proven track record that shows you the way to Feminine Energy.
Each recorded class is 2-3 hours & available in both VIDEO or AUDIO.
Exclusive Training to get your Dating & Relationship Life Back on Track For Good.
Learn from confidential coaching demos & real life examples.
Gain knowledge from others experiences and Q&A.
Easy to follow coursework, guiding you from heartbreak to happily ever after, step-by-step.
Included is Adrienne's condensed formula for the ABC's to Re-Attract & have the man you WANT.
Helena also shares her proven Get Him Back formula as well.
Complete VIP Library
19+ Amazing eBooks, including exclusive audios, meditation and more.
Library topics include: Sex, Scripting, Dating, Over-Investing & Attracting & Keeping a HIGH QUALITY MAN.
Contains an unreleased eBook by Coach Helena Hart.
A 'How To' guide to write your very best dating profile & get your most alluring collection of photos. (Even if married/committed, this exercise will boost your value and feminine energy.)
Meditation & Special Interview with my man – he shares how he went from 'unsure about me' to 'will you marry me?'
and much more!
---
Get Him Back Steps
Adrienne's Proven Get Him Back Model
Including Step by Step Rebuilding.
Making Contact with Your Man.
How to Open His Heart To You.
Use Social Media to pique his interest.
Reconnecting Do's & Don'ts.
What he's really thinking & feeling about the breakup.
VIP Dating Results
Establish Yourself as a VIP in the dating scene from your very first interaction.
How to get emotionally UNZIPPED & connecting with a man's heart.
Make Meaningful Contact with Men.
Discover why Quantum Dating is CRUCIAL to success!
Feel Confident, Attractive & Stable in Your Feelings & Boundaries.
Dive Into a LARGER Dating Pool.
and so much more!
---
A Peek Inside the VIP Library
Don't worry, you'll get full access 🙂 There's just SO MUCH, we can't list it all here!
5 Ways to Transform Your Home
And Invite the Man Closer
---
By Adrienne Everheart
Keeping Your Heart Open Online & In Person
---
By Adrienne Everheart
HOW TO AVOID OVER-INVESTING
In a Man or Relationship
---
By Adrienne Everheart
When Online Dating Terrifies
Online Dating Quick Guide
Date Safe & Smart!
---
By Adrienne Everheart
When & Whom?
---
By Adrienne Everheart
To Attract a High Quality Man
---
By Adrienne Everheart
To Attract the Right Man for You
---
By Helena hart
Get both "Heartbroken to Happily Ever After" and "Find & Keep the One" in our Unzipped Collection.
Includes VIDEO, AUDIO and VIP LIBRARY ACCESS.
"Adrienne helped me make contact with my ex in a new way that allowed us start over. We are dating again and building something that is new and better than before. I am thrilled!"

— Sophia, Ft. Washington
---
"I didn't know how to begin dating let alone speak to a man in the way I've since been taught. I thought my looks, hot sex and being a perfect homemaker is what made a man love me. I took a leap and tried something new, and now I'm dating an amazing man who loves to do-do-do for me! It's wonderful and feels so right."

— Karen, Boca Raton, FL
---
"Men didn't seem to notice me in public and never spoke or approached me. I can honestly say I have become a man magnet and I feel adored and lovely as a woman again."

— Avigail, Israel
---
"I'm so happy I coached with Adrienne. She's changed my life, showed me how to heal my heart and speak from my gut. I'm happily engaged to a wonderful man now and we are planning our wedding. I'm not sure what I would have done without her help."

— Rebecca, Fredericksburg, TX
In your 7-Video Class Series your coaches will guide you from heartbreak to happily ever after. We show you how you can attract the man you're MEANT to be with using PROVEN techniques. You'll be given a POWERFUL guideline to repair & reclaim lost love. Even if you are new to dating and picking up the pieces, you can call forth the loving relationship you desire. Building and maintaining a successful and loving relationship takes resources and we are here to show you the way. This program is an exceptional supplement to Adrienne's ABCs to Get Him Back program.
---
HB2HEA (Heartbroken to Happily Ever After) and Find & Keep the One will show you the path from heartbreak to happiness and beyond in these classes!
---
Proven Steps to walk you through the process of heartbreak into a place of peace and happiness.
How to turn a HOT & COLD man into a man that pursues you.
Learn how to attract men with your energy and thinking.
How to Write playful emails & texts that get responses.
How to Write a Positive and Plugged-In dating profile.
Rules & Boundaries that actually make a man crave & desire you.
How to stop beating yourself up and allow the man you're meant to be with to show up.
Gain valuable tools that FIX your communication problems with men
Solve dating problems for good such as habitual texters, one-night-stands, aloofness and more.
Maintain and grow the relationship you have with your current man with Quantum Dating.
Revive a past love or recent breakup with Quantum Dating.
Carefully designed steps to reunite you with the man you love or call forth the man you're meant to be with.
Learn how to ask for what you need without sounding insecure or needy.
Break old patterns with men and feel excited about finding love.
Attract quality men who desire a loving relationship instead of forcing outcomes on a particular man.
How to approach men you are attracted to while speaking from your feminine energy.
And so much more!
Get the Whole Package!
Get BOTH of these heart & mind-opening Programs for only $97.
Includes VIDEO, AUDIO and VIP LIBRARY ACCESS.
please note: All digital downloads are non-refundable.