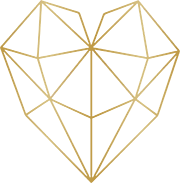 Adrienne Everheart's
Answer Cards
Unlock Relationship Bliss with Your Personal Source of Wisdom and Answers!
Your Healer, Your Guide, Your Lifeline to Love and Connection
Get instant guidance and advice on how to handle any challenge with Feminine Energy confidence and grace.
Find the perfect words to say, every time.
SAVE 30% – Sale Extended thru Dec. 15
Explore Adrienne's 54-card deck that contains the best of her coaching wisdom, advice and Feminine Energy knowledge.
Your Inner Girl is a wise and intuitive woman.
Yet you may struggle to hear her Feminine Energy voice.
You're not alone. Women can become lost in the stifled world of Masculine Energy Mindset.
Cluttered in thoughts, actions and outcomes, our beautiful Inner Girl gets stiffed and stuffed down.
It's time to free yourself from limited beliefs and open up new possibilities.
Inside this enchanting box, you will discover 54 Answer Cards infused with the wisdom, guidance, and scripts of Adrienne, your very own Feminine Energy Coach.
54 Cards of Helpful Advice That works
Tap into Your Feminine Energy
The Answer Deck is designed to help you access your inner girl's wisdom, tap into your feminine energy, and create the life you desire. Whether you need clarity on a relationship issue, a career decision, a personal goal, or anything else, the Answer Deck can provide you with the answers you need.
Unzip your heart and invite the man you love towards you.
Dear Diamond Girl,
The Everheart Answer Cards will open your eyes to new possibilities and new ways of speaking and being. You'll get the answers you need and the Feminine Energy guidance you're longing for.
You'll have your very own coach in a handy deck that fits in your hands. Ask anything! Your coach is eager to help you navigate through any relationship challenge you may have.
You'll receive a 54-card deck, instruction booklet and storage box. Each card offers support and guidance for your inner girl. Open your heart to the wisdom of Feminine Energy and unlock your truths.

Here's how it works:
Shuffle the deck and ask a question that is relevant to your situation. For example, "How can I attract my soulmate?" or "What should I do about this conflict?"
Draw a card and read the message on it. Each card has advice and a script that represents a coaching concept or technique that Adrienne teaches. For example, "Lean Back", "Accept a Man's 'no'", "Time to Really Really get Him", etc.
Refer to the instruction booklet that comes with the deck for more details on various spreads and how to prepare your question. The booklet also contains tips and examples on how to use the cards effectively.
Follow the guidance of the card and see how it changes your perspective, your mood, and your actions. You can also use the cards as affirmations, reminders, or prompts for journaling or meditation.
The Answer Deck is more than just a tool for getting answers. It's also a way to connect with yourself, your intuition, and your feminine power. By using the cards regularly, you will learn how to:
Trust yourself and your feelings
Communicate your needs and boundaries
Express your emotions authentically
Attract and keep a high-quality man
Create more harmony and happiness in your life
The Answer Deck is like having Adrienne as your personal coach at your fingertips. You can use it anytime, anywhere, and for any situation. It's also a great gift for your friends, family, or anyone who could use some guidance and inspiration.
Don't miss this opportunity to get the answers you need now. Get your Answer Deck today and start creating the life you deserve!
All purchases are non-refundable.
International Shipments: We are not responsible for delays or lost items outside the US. Check with your local post office using your customs/confirmation number associated with your purchase.
Please use our contact form if you need assistance.