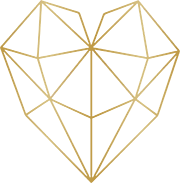 WELCOME TO FEMM
Feminine Energy Mindset Method
Activate your High Value Feminine Energy. Gain life changing habits & protocols that upgrade how you think, feel & respond to relationships.
Get a single FEMM course or my complete course bundle +VIP Library
For dating, 🛠️ FEMM Tools for Dating & Commitment guides you from the very first hello to commitment. You learn how to set a warm & impressive tone so you attract and keep the quality man you desire.
🤍 FEMM for Marriage & Relationships recharges your vibe, reawakens attraction and sets the mood for connection, cuddles & love. If your relationship has grown stagnant, this one day class will revive you both.
💎 FEMM Diamond is 5 classes, a primer 'Diamond Girl' ebook, pandemic dating tools, loads of Q&A and methods to grow much deeper into your High Value Feminine Essence.
Choose from 3 Femm Programs
Includes:
4-hour video class or audio
Full VIP Library
+BONUS Everheart FEMM Dating Process flowchart
---
The Ultimate Guide for Feminine Energy Dating
Learn to date like a confident Goddess atop her pedestal!
---
Get the Feminine Energy Glow You've Been Longing For
Stand out on dating apps with FEMM Powered PHOTOS & PROFILE.
Present yourself as a HIGH VALUE woman from the very first exchange with a man.
Learn how to create meaningful conversation that ties up a man's heart.
Attract QUALITY MEN and dispel losers and time wasters.
Includes: "Sex, Sex, Sex" ebook, Dating Tracker, Over-Investment & Wounded Child ebooks and More in the FULL VIP Library.
FEMM Diamond
For the Diamond Girl in us all
$37
Includes:
For all #DiamondGirls who desire an expanded knowledge plus my 'Diamond Girl Guide' ebook primer.
3 Classes are devoted to a Deep Dive in Feminine Energy Tools, kicking off with Powerful Meditation and a slow burn study of each vital tool, plus Q&A.
You also get 2 days of video classes solely for Q&A intensives. Put yourself in each woman's shoes as they ask questions.
Topics include marriage & relationships, LDRs, dating, commitment and rebuilding lost love.
Feminine Energy Communication ebook, 'Diamond Girl Guide' ebook primer & full VIP Library included.
---
Rebuild with FEMM DIAMOND in THIS 5-Day PROGRAM
Go Deeper With FEMM Diamond & Unlock Your Feminine Energy
---
Here's What You'll Learn
How to warmly speak to a man with your natural FEMM ENERGY. No matter the emotional triggers.
Magnetize and pull a man towards you with your Feminine Power using FEMM Tools.
Allow a man to see you as a Goddess on a Pedestal & feel a STRONG desire to protect and claim you.
Learn to speak in simpler yet natural ways that invite him into your heart so he falls in LOVE with you.
How to let your sensitivity, spirituality and compassion shine without DOING or GIVING to the man.
How to date your man (married or dating) even with kids, stress, job & schedule demands.
In class we discuss finances, sex and loyalty.
You'll learn specific solutions and remedies so you can navigate your way to a calm, cool and relaxed FEMM vibe.
Understand why accepting arrows from ALL MEN is integral to your relationship success!
Understand how to harness your powerful feminine energy when you feel out of control and INNER BOY wants to take over. No more doing things you'll say or regret.
End useless/non-productive texting and communication.
Advance to Diamond Girl status and be seen as a high quality woman.
You'll understand how your MINDSET impacts the Man's Energy & How to positively change up your vibe.
Learn how to receive and feel your most relaxed when men pursue you.
Learn how to keep attraction and affection ongoing and STEAMY HOT!
Avoid common mistakes that repel a man and instead captivate his interest and heart.
Discover the hidden reason you sabotage your relationships, friendship and even family ties.
This class will include BONUS affirmations, audios, and PDFs as well!
FEMM
For Marriage & Relationships
$19
Includes:
3.5-hour class video or audio
Moving Up the Tiers Communication Handout
+Full VIP Library
---
Reinvent Yourself as a Highly Desirable Woman in Your Relationship
Learn the Secrets to Staying Happy & Healthy Together, Into the Sunset.
---
Give Your Relationship the Feminine Charge You've Been Longing For
Keep Attraction Flowing and Fall in Love All Over Again.
Discover Your Deepest Desire & Longing for Your Relationship.
Hit the Reset Button on Boundaries & Attraction.
End Non-Productive Communication, Jabs and Bickering.
And so much more!
Complete Collection
GET ALL FEMM & EverHeart Programs for 50% off!
Complete Everheart Program Collection + VIP Library: $529.99 reg
NOW ONLY $199
(Total value with library: $1380)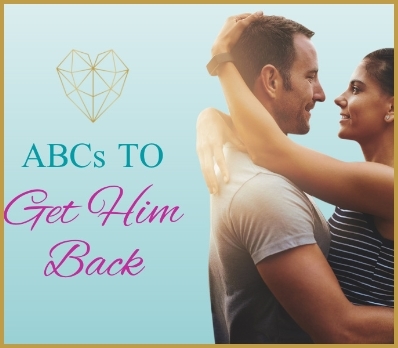 ABCs to Get Him Back
500 Ways to Talk to a Man
3 FEMM Programs: Dating, Relationships & Diamond
Complete Unzipped Collection
New Man Manifesto
The Complete Everheart Collection allows you membership and lifetime access to ALL 8 Programs for one LOW PRICE. You save over 50%!
Worry not, you'll get VIP Library access, "500 Ways" ebook and the 2-Day video classes, PLUS all the classes and bonuses she offers in each individual program.
To learn more about each program, scroll and click below.
When you revere yourself as a high quality feminine woman and no longer react from a masculine mindset, men will find you irresistible. Even better, you'll feel comfortable, natural, and be the VERY best version of lovely amazing YOU.
That is the power of FEMM tools. Feminine Energy Mindset Methods.
please note: All digital downloads are non-refundable.