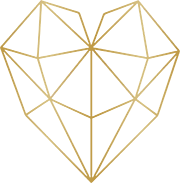 Welcome
Here to Help You!
This page is here to assist you with Login Issues, Tech Tips, Legal Info or FAQ.
Please read the topics below to quickly solve your issue!

PRIVATE COACHING?

Adrienne's schedule is completely booked. Please stay tuned by signing up for her FREE newsletter, and you'll be notified of any upcoming classes or coaching openings.
Newsletter is found here: www.EverheartCoaching.com
Free FB group is here: iHeartLoveAcademy
---
Tech Support – Solutions Are Here!
+ Please allow up to 3 days for support replies. Most issues can be solved below or require more info you can provide. You can reach admin at [email protected]
+ I made a duplicate purchase -or- I need a refund. We can quickly refund a duplicate purchase, but we need BOTH PayPal purchase transaction IDs. Please send both transactions IDs. Please allow us 3 days to process and do not file a PayPal dispute or this will slow the process.
On occasion, a 'pending' transaction may appear twice, looking like a double purchase. Please allow 1-3 days for processing, then check back. Otherwise, per the website disclaimer and digital download agreement, all sales are final and non-refundable.
+I didn't get an email receipt for my order & cannot log in. Please look in your Spam, Promotions, 'ALL MAIL' or Trash folders for your email receipt.
Use your email's search tool for the subject line: "Your Adrienne Everheart Dating & Relationship Coach order is now complete". In Gmail, check TABS or your 'ALL MAIL' folder. If Yahoo, Hotmail or private server check Trash and Spam.
+ My email address is not working -or- I'm not sure which email I used -or- change email address. Please locate the original receipt we emailed you. At the bottom of that email, you will see the email address you used to purchase and must now use as a login. You can CHANGE your login email address or password once logged in.
!!Please clear your browser history & cache if the screen does not change!!
+ I'm being asked to purchase again -or- I can't locate my purchased items on the website? Login with your Purchase or PayPal email address and password. Click on PURCHASED CONTENT. Next, click the PURPLE VIEW icon to access your items.

+ I want the Complete Collection (CC), but I've already purchased some items. Is there a discount? We're happy you want to learn more! Most have purchased a few programs already, yet the CC is still a great savings. We cannot offer refunds on already purchased items but encourage adding the savings up and checking if the CC is a good value for you versus continued individual purchases.
+ Reset password issues: Visit our login page https://everheartcoaching.com/my-account/ Click on "Lost Your Password?" Allow 10-minutes to receive your new password reset link. Check Spam, Trash and All Mail folders. PRO TIP: Clear cache and cookies if your device does not log you in for the password change.
+ I purchased a long time ago, how do I log into the NEW website? If you've never logged into the NEW website, visit: https://everheartcoaching.com/welcome-to-the-new-site/ Use your PayPal purchase email address to access your account and set up a new password. This may have been your purchase email address from years ago. Please do your best to locate your Paypal receipt, not the Everheart receipt. (See 'Info We Need' below, such as date of purchase, full name and items purchased, if this does not work.)
+I do not have access to or I cannot find my OLD purchase email address! Please obtain your Paypal receipts from your Paypal account(s). Paypal customer service is there to help with this. Once you have receipts from Paypal, reply to us with an explanation & provide your purchase email address, dates of purchase, item names and new email address.
+ Can't find the VIP Library? You get access to the VIP Library with any program purchases, This excludes the "500 Ways" eBook. Be certain you are in 'Purchased Content' section and click the PURPLE 'VIEW' tab.

+ INFO WE NEED if you cannot solve the problem.
Please reply to [email protected] with the following information:
⚪️Your PayPal email address(es)
⚪️Paypal Receipt
⚪️Dates of purchase & Item names
⚪️A SCREENSHOT of any error that clearly shows the full website address.
+ Still can't log into the site? Please clear your browser history, cookies & cache. Make sure you are not copying and pasting your login credentials as this sometimes adds extra spaces. Lastly, try another browser such as Safari, Firefox or Edge. MOST ISSUES SOLVED HERE!
---
Please sign up for her free eBook/newsletter at www.everheartcoaching.com to be notified of upcoming live classes.<3
Q: Does "500 Ways" come with the VIP Library?
The VIP Library is only available with Programs. VIP Library is not included with the eBook, "500 Ways."
Q: How do I read the "500 Ways" eBook? Is it a PDF?
Yes, it is a PDF. Please download a FREE PDF Reader on your phone, tablet or computer. Adobe offers a free reader here: https://get.adobe.com/reader/
On a computer the eBook will most likely download into your DOWNLOADS FOLDER.
On your phone, open the eBook by tapping the title.
You can read OR download and save to Adobe Reader with iPhone share icon or Android share option. (See image example below.)
---
Please note we do not offer tech support. We recommend you utilize GOOGLE to problem solve any issues with your device.
Example: go to Google search, type in "your device name" + issue. EX: iPhone 11 + how download and save pdf
MORE TECH TIPS:
a.) Be sure your device has a PDF reader installed (try the free 'adobe reader' for example).
b.) SAVE or DOWNLOAD your audio or PDFs to your cloud folder or files from a PC/Mac & also access the cloud from your phone. (Great for audios especially.)
c.) GOOGLE search your device type + issue, example: 'iPhone + how to download audio to my cloud folder,' or 'how to save a PDF to my iPhone.' www.google.com
d.) Refresh your browser or try a different browser type. TIP: Check the 'preferences' settings on your browser for how it handles downloads and audios.
e.) Restart your device.
f.) Most PDF readers have a MAGNIFIER icon or search bar; this allows you to search for specific terms in a document. This is best utilized in "500 Ways" eBook.
If you need more help, contact us at [email protected]
---
Thank you for your purchase!
Privacy Policy, Terms of Use and Site Disclaimer
---