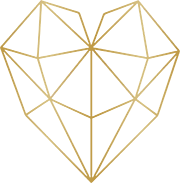 Welcome
Here to Help You!
This page is here to assist you with Login Issues, Tech Tips, Legal Info or FAQ.
FAQ:
Q: I'm being asked to purchase again -or- why can't I view my videos/e-books?
You want 'Purchased Content' then 'VIEW' tab.
Please log in at 'My Account' and be sure you click on 'Purchased Content' and then 'VIEW' tab.
Q: After I purchased, I never received a confirmation email with instructions.
Please check your SPAM folder, TRASH or "ALL MAIL" folder, in Gmail.
Search for '"Your Adrienne Everheart Dating & Relationship Coach order is now complete".
Yahoo, aol, hotmail or private email servers may automatically delete the email, or send directly to spam. Be sure to check 'ALL MAIL' folders.
If you can't locate your confirmation email, please check your Paypal account or BANK to confirm the purchase went through. If the purchase was completed, please send the receipt to [email protected]
Q: When I try to log in, the site says "unknown email address". How can I access my items with my email address?
a.) Make sure the email address you're entering is the one you use with PayPal or the one you checked out with as 'guest'. Look at the bottom of your email receipt for this info.
Q: I purchased a long time ago, how do I get my items on the new website?
If you've never logged in to the new site prior to 2020 – use this link, MY ACCOUNT and set up your account with your purchase email address. If you do not know this email address, try your Paypal registered email, or check the email your product was originally sent to.
Q: I tried to reset my password but never got an email?
RESET YOUR PASSWORD here. Allow 10 minutes for the reset to complete, and please check SPAM/TRASH/ALL MAIL folders.
Please contact [email protected] if all else fails. Include any receipts or previously used email addresses.
Q: I just purchased a program or ebook, how do I get my order?
When you purchased your items, you used an email address associated with your Paypal or CC card account, OR you entered an alternative email address to register. You will need this email address to LOG IN HERE.
Q: I accidentally purchased items with two email addresses. How do I combine my accounts?
Contact: [email protected] & include your RECEIPT and both email addresses. Please specify which email address you desire to use. OR if you can login to your account you can change your info there.
Q: How does this purchase show up on my Credit Card bill or Paypal Account?
In your bank or credit card statement, the charge will show as: Paypal*Co
In your paypal account it will display: FYI Press, Inc.
Q: Are there any refunds, -or- I want the Complete Collection, can I receive a discount?
There are no refunds on digital goods as stated on the website. Most have purchased a few programs already, and the CC is still a great savings. We cannot offer refunds on already purchased items, but encourage adding the savings up and checking if the CC is a good value for you versus continued individual purchases.
---
DOWNLOAD QUESTIONS
Q: Where can I find the VIP Library?
If you have purchased a PROGRAM (this excludes '500 Ways eBook') – LOG IN, then go to MY ACCOUNT>PURCHASED CONTENT Next, click the Program Title's pink VIEW square. You will then see the Program Content, plus the option for the VIP Library VIEW square. (Image example below.)
Q: Does "500 Ways" come with the VIP Library?
The VIP Library is only available with Programs. VIP Library is not included with the eBook, "500 Ways."
Q: How do I read the "500 Ways" eBook? Is it a PDF?
Yes, it is a PDF. Please download a FREE PDF Reader on your phone, tablet or computer. Adobe offers a free reader here: https://get.adobe.com/reader/
On a computer the eBook will most likely download into your DOWNLOADS FOLDER.
On your phone, open the eBook by tapping the title.
You can read OR download and save to Adobe Reader with iPhone share icon or Android share option. (See image example below.)
---
Please note we do not offer tech support. We recommend you utilize GOOGLE to problem solve any issues with your device.
Example: go to Google search, type in "your device name" + issue. EX: iPhone 11 + how download and save pdf
MORE TECH TIPS:
a.) Be sure your device has a PDF reader installed (try the free 'adobe reader' for example).
b.) SAVE or DOWNLOAD your audio or PDFs to your cloud folder or files from a PC/Mac & also access the cloud from your phone. (Great for audios especially.)
c.) GOOGLE search your device type + issue, example: 'iPhone + how to download audio to my cloud folder,' or 'how to save a PDF to my iPhone.' www.google.com
d.) Refresh your browser or try a different browser type. TIP: Check the 'preferences' settings on your browser for how it handles downloads and audios.
e.) Restart your device.
f.) Most PDF readers have a MAGNIFIER icon or search bar; this allows you to search for specific terms in a document. This is best utilized in "500 Ways" eBook.
If you need more help, contact us at [email protected]
---
Thank you for your purchase!
Privacy Policy, Terms of Use and Site Disclaimer
---