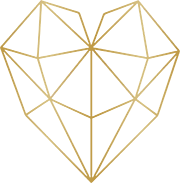 Let's Connect
Hello there!
While I LOVE the opportunity to CONNECT with you, I receive the upper limits of emails per day and often cannot reply.
If you can't access your purchased content it's best to review the HELP page – and please dump those pesky "cache and cookies." It's typically why you cannot access your program!!!
If you need Coaching or Advice, you can find me in my online group, iHeartLoveAcademy. I offer Personal 1:1 Support to you directly, Live Classes, Group Coaches and an online video library for you to binge 24/7, anytime you need it.
I'm unable to offer coaching over email, so please learn more about iHeartLoveAcademy and connect with me there. I look forward to meeting you in the group.
Please fill out the form below to contact Adrienne.