Your "everything" is about to get better!
Dear Diamond Girl,
I don't mean to brag, but you'll want to put this episode on repeat, and maybe the NEXT one too! Ep#59 is about healing and rebuilding after heartbreak, and next week I interview "Badass" author, Jen Sincero.
SAVE THE DATE! On Tuesday, I interview NY Times Best-Seller and "Badass" author Jen Sincero! You can watch or listen and chat with me LIVE during the premier. Save your seat here. [Tuesday 6/6/23 at 11am PT, 2pm ET]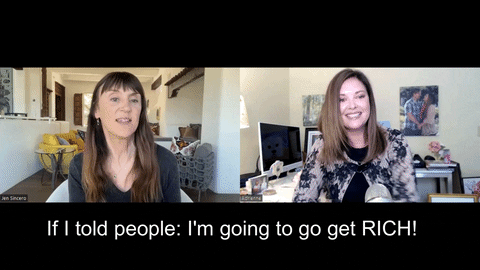 In EP#59 of This Podcast is For Women I break down heartbreak and rebuilding using all my Feminine Energy tools, experience and wisdom.
You can listen on Spotify, Apple or wherever you get your podcast.
---
Heartbreak and Rebuilding starts with YOU, what you're doing, thinking and saying to yourself (and others).
Relationship struggles, wanting your ex back, rebuilding with a man, or feeling unsure about your next steps is why I recorded this STELLAR podcast episode.
Learn what it means to be LOVE STARVED & how it's affecting you NOW.
Reconnect with your guy instead of hopping over bad behaviors, because that isn't healthy love!
Understand the desire to ball-bash a man, why we do it, and do this instead.
See if unknown "Attraction to a Feminine Man" is disguised as love.
Know the BRIDGE you're standing on, if you're going backwards, being still, or boldly moving onward.
BRAIN HACKS: How your brain tricks you with dopamine and problem solving regarding your ex.
Why you don't have to DO anything to get a man back into your life or to love you.
Understanding the past and gone-by bliss of a relationship. ALSO READ THIS *life-changing* blog ⁠⁠https://everheartcoaching.com/blog/i-was-in-love-with-a-man-from-my-past⁠⁠
Why quantum dating feels awful after a breakup and what to do instead.
Why your relationship had to end and why you need to rejoice!
Is he really-really your DREAM relationship? THIS VIDEO will help: ⁠https://youtu.be/-Uen7NU2Q24 ⁠
What is the "Ditch of Despair" and why you have to get out, NOW!
How Your EX can give you CLARITY w/Rebuilding or Call Forth the Man You're Meant to be with!
How to Attract the BEST MAN & Be Your Most Attractive.
CRUCIAL Tools to Raise Your Feminine Energy Frequency – I walk you through them! SO MANY TOOLS!
How relationship problems can help you Change Your Energy so HE FEELS IT.
I also created a proven program so you can heal from heartbreak, get your man back, or rebuild.
Get my PROVEN Get Him Back Course 👉🏼⁠http://bit.ly/ABCGetHimBack⁠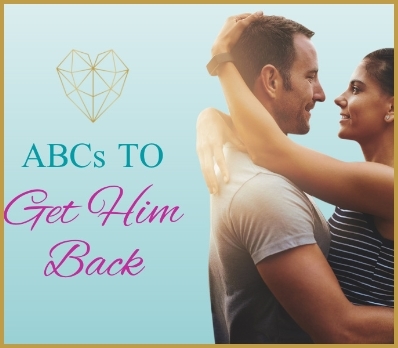 ---
---
Have a great week, and hope to see you Tuesday!
xoxo,

P.S. Did you know my Private Group has monthly live classes? Learn more HERE.